We believe that the cornerstone of a strong community is a quality public education system.

We believe that community prosperity, both quality of life and economic growth, results from increased educational excellence.

We believe that a vibrant and prosperous community is inextricably linked to the value its community members place on quality education.

We believe that all community members have a stake in their public schools.

We believe that all children deserve quality resources to reach their educational potential.

We believe that investing in our children is investing in the future of our schools, community and society.
The Fayette Education Foundation will:
provide opportunities for individuals, businesses and the community to invest in the educational needs of Fayette County Public Schools;
support the school district's commitment to equitable access to opportunities and resources for all students; and
strive to fulfill unmet educational needs and remove barriers to opportunity.
What does equity mean?
Just and fair inclusion into a society in which all can participate, prosper and reach their full potential.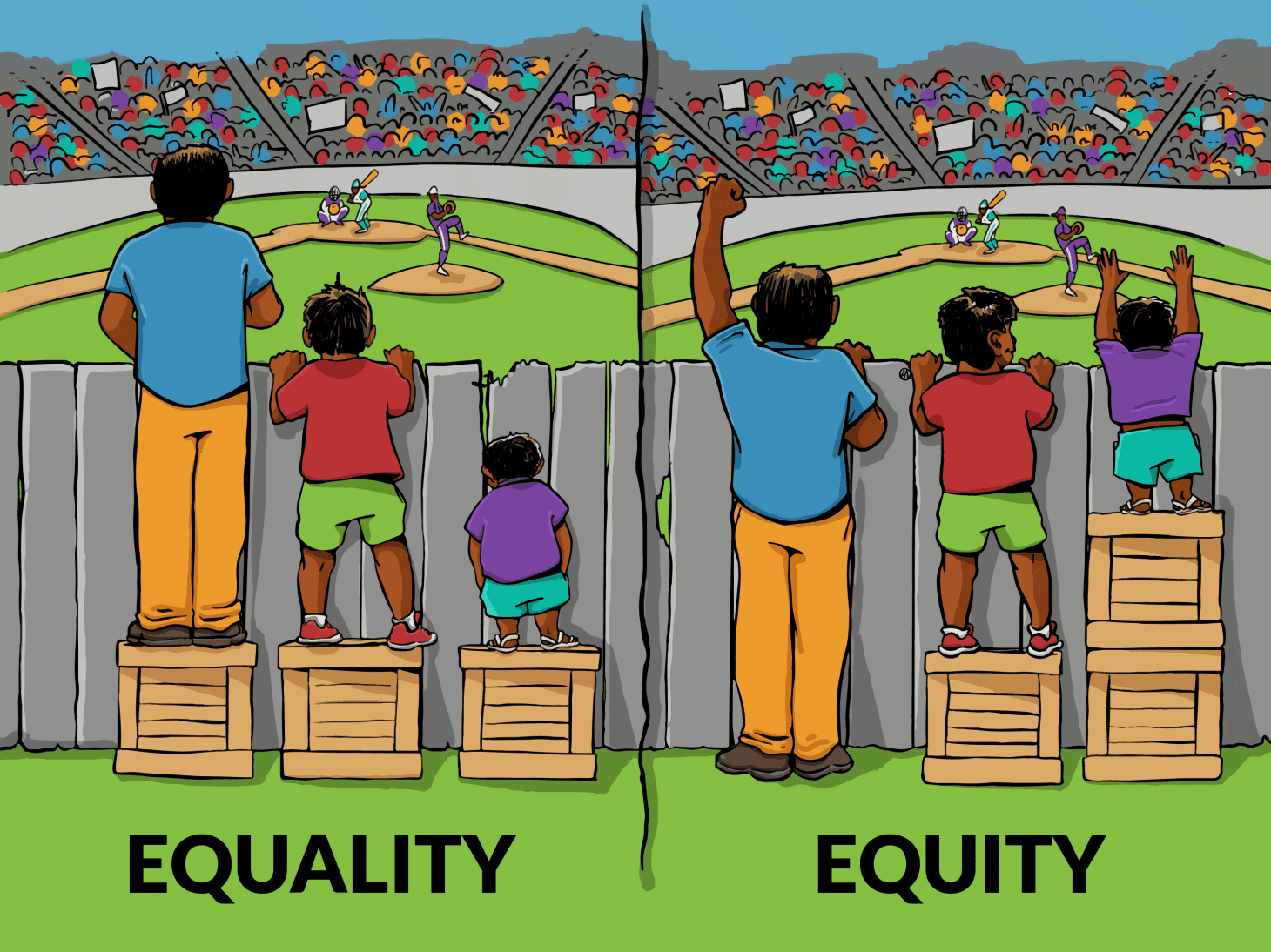 Interaction Institute for Social Change | Artist: Angus Maguire.
HISTORY
In early 2020, a group of diverse constituents had a vision for a new iteration of a public school foundation to serve the students of Fayette County. The Fayette Education Foundation was officially re-launched in November of 2020 after months of planning by a grassroots steering committee and is now led by a diverse, community board of directors which includes the superintendent as an ex-officio member. The goal is for the Foundation to serve as a link between the school district and the community soliciting resources– time, talent and treasure – from individuals, businesses, and private foundations and then distributing those resources to promote educational excellence and innovative programs.