Scholarship Opportunities for Seniors in Fayette County Public Schools
Emmanuel "Manny" Caulk Jr. Memorial Scholarship
Established in 2021, the Emmanuel "Manny" Caulk Jr. Memorial Scholarship awards a one-time $2,500 scholarship to a senior in the current class. It was established in memory of the Fayette County Public Schools superintendent after his death in December 2020. Learn More >
Education Support Award for Single Parents: Presented by The Spires Family
Established in 2022, the Education Support Award for Single Parents: Presented by the Spires Family is underwritten by Fayette County School Board Member Stephanie Spires. It was created to give a graduating single teen mother or father a boost to help pursue her or his education and career goals as they work toward achieving financial independence. The applicant will receive a one-time $1,000 scholarship payable to the chosen applicant's institution. Learn More >
Celebrate Education and Diversity Scholarship
Established in 2021 by Celebrate Educators LLC, the Celebrate Education and Diversity Scholarship, partnered with The Fayette Education Foundation to oversee the scholarship process to give a deserving young person who identified as someone from an underrepresented background the financial means to continue his or her education.
Dolly Parton's Imagination Library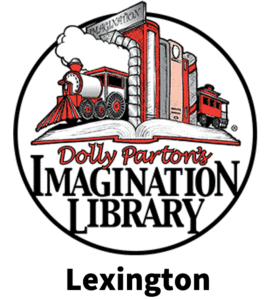 Dolly Parton's Imagination Library is dedicated to inspiring a love of reading by gifting books free of charge to children from birth to age five, through funding shared by Dolly Parton and local community partners here in Lexington, Kentucky. Learn more.
How To Enroll in Fayette County Public Schools

Kentucky law requires youths between 6 and 18 years old to attend school. The birthday cutoff to enroll in Kindergarten is age five on or before August 1. Families may apply for preschool if their child turns four on or before August 1 and is income eligible. Three year olds can register under special circumstances. Learn more.
The Bright Ideas Grants (BIG) Program
The Bright Ideas Grants program promotes equity and excellence in classroom experiences that excite young minds and stimulate learning beyond what some school budgets allow. These classroom enrichment grants are awarded to teachers or public schools in Fayette County to bring innovative ideas, concepts, or practices to life, or expand past successful ideas in the classroom or school. Learn More >
FCPS Giving Campaign